Ecotechnologies China
Blumberg Engineers

represent a consortium of German-Chinese companies for ecotechnology applications for water, wastewater and sewage sludge treatment by constructed wetlands.


For basic information in different languages about ecological engineering please have a look at our main homepages:






Further partners in China or German institutions working in China and cooperating with Blumberg engineers are listed below:


Prof. Zifu Li
Civil and Environment Engineering Institute,
University of Science and Technology Beijing
Prof. Yongli Cai
College of Resources and Environmental Sciences,
East China Normal Univercity, Shanghai
Prof. Chunhong Yang
Key Laboratory of Photosynthesis & Environmental Molecular Physiology Institute of Botany, CAS, Beijing
Prof. Hongbo Liu
Shanghai University for Science and Technology
College of Environmental Engineering and Science
Loebel Wolf
Rheinschiene GmbH, Germany
Dr. Min Liu
ZheJiang Weltpure Environment Co.,Ltd, Jiaxing
Uwe Klaus
Engineers for Water, Environment and Sewage, Hannover, Germany;

Blumberg Engineers is an international consultancy firm providing services like:
site analysis and feasibility studies

planning and design

tendering and construction supervision

training of operators

supervision of operation

Blumberg Engineers in Germany:




Ingenieurbüro Blumberg
Gänsemarkt 10
D-37120 Bovenden
Germany
www.blumberg-engineers.de »


Since 2003 we realize constructed wetlands with our Chinese partner companies:



Liaoning Best Enterprise
China Huaxi Engineering
Design
P.R. China
www.lnbsd.cn »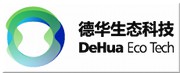 Suzhou DeHua Eco Tech Ltd.
Room 401 - 402
HaiShangYiPin
No. 110 JiuHua Road
Suzhou Industrial Park 215027
P.R. China
www.dehua-eco.com »