Wetland roofs
Wetland Roofs, a versatile and innovative type of green roof with a high potential for roof top gardens



A wetland roof is a special type of extensive green roof. A roof is evenly planted with wetland or marsh plants which will be regularly irrigated on a daily basis. Besides the aesthetic aspect, this particular type of roof may also offer significant functional advantages.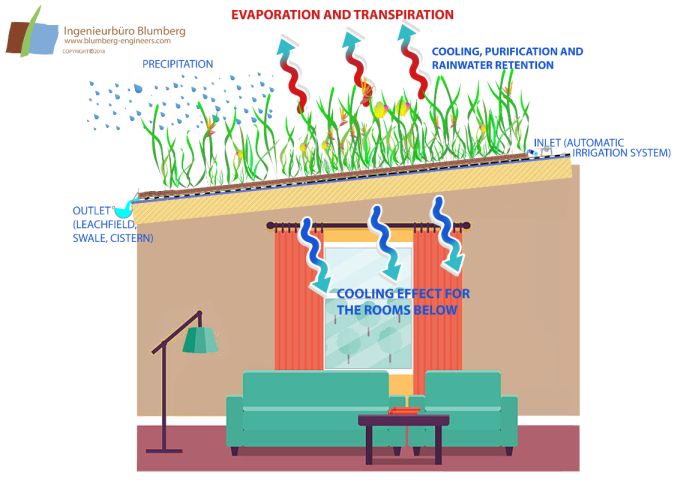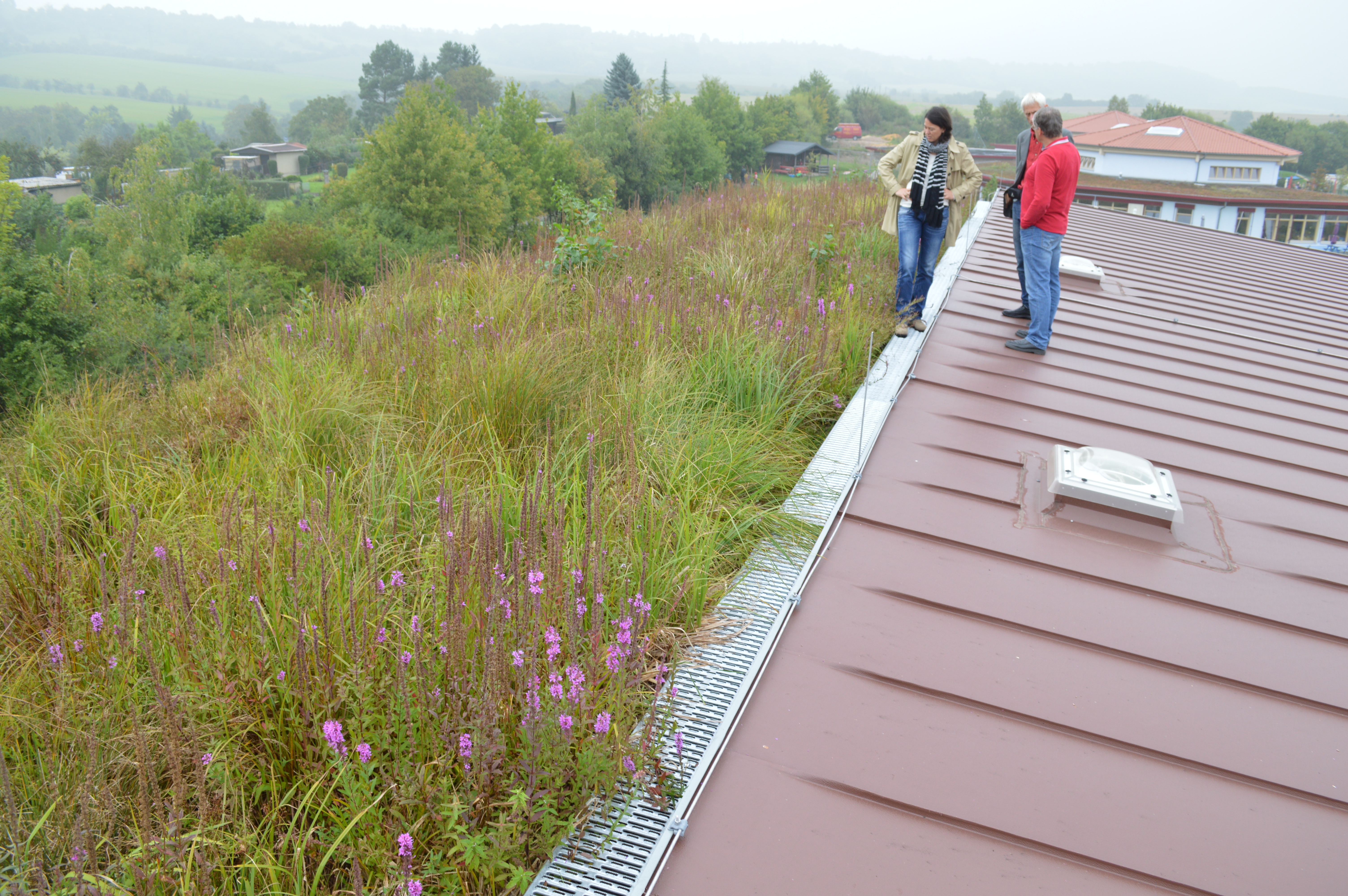 A wetland roof is an energy saving air-conditioning system with numerous particular ecological functions which offer promising advantages especially for large urban areas like megacities.



Advantages



Compensation of temperature amplitudes (of the roof skin, of the building, of the ambient microclimate)
Stormwater discharge reduction
Increase in durability of the roof
Reduction of energy consumption for technical air-conditioning
Improvement of the microclimate and contribution to the prevention of an overheating of urban conglomerates during the summer months (hot spots)
Filtration of dust emissions and of other air polluting compounds
Possible design as a roof top garden (flat roof) with a highly aesthetic appearance
Possible use as a roof top sewage treatment plant (treatment wetlands) both for municipal or industrial wastewater.

Wetland roofs are a model of low-cost, low-maintenance, functional and ecological green roof application.



More information are given under:




Blumberg Engineers in Germany:



Ingenieurbüro Blumberg
Gänsemarkt 10
D-37120 Bovenden
Germany
www.blumberg-engineers.com »


Since 2003 we realize constructed wetlands with our Chinese partner companies:
Liaoning Best Enterprise
China Huaxi Engineering
Design
P.R. China
www.lnbsd.cn »
Suzhou DeHua Eco Tech Ltd.
Room 401 - 402
HaiShangYiPin
No. 110 JiuHua Road
Suzhou Industrial Park 215027
P.R. China
www.dehua-eco.com »